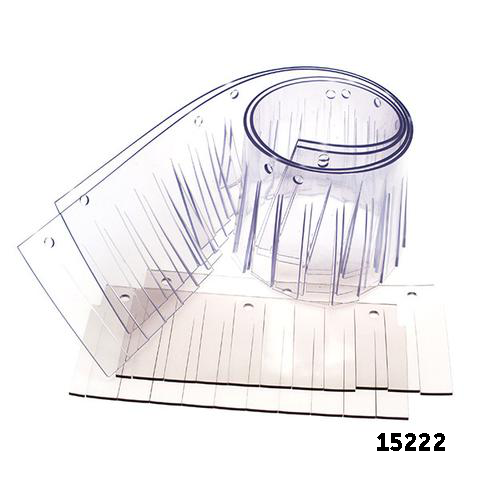 Dust Foot Skirt for PRS & PRT Tools
#
This dust foot skirt is used on PRS tools built before August 2017 and for PRT tools with a Retro Z. 
This item is used to replace the plastic skirting on a PRT Dusk Skirt assembly (15219) and on a PRS Dust Skirt assembly (15223). Only the skirting is included with this part.
Please note: 15219 and 15223 are no longer available.

To replace the full dust foot assembly for this model ShopBot, take a look at: 
Dust Foot Assembly for PRT Tools. 
Dust Foot Assembly for PRS Tools.
PRS tools without air drills can also use the PRS4 Dust Foot.
---
We Also Recommend