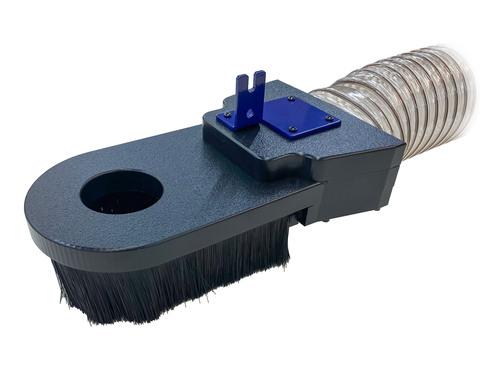 Dust Foot Assembly for PRT Tools
#
This dust foot is used on PRT tools built after 2004 that do not have a retro Z. The PRT complete assembly includes a 24" long, 3.5" diameter hose.
To confirm this dust foot will work with the PRT Z, look at the T Rail for an angle cut on the bottom section.

If you have the older style of dust foot (15219/15223 - clear acrylic) please note that it is no longer available and this is the replacement for the full assembly. We do still offer the older Dust Skirt only (15222).
Need confirmation of what tool type or which dust foot you need?
Contact support@shopbottools.com .

---
We Also Recommend