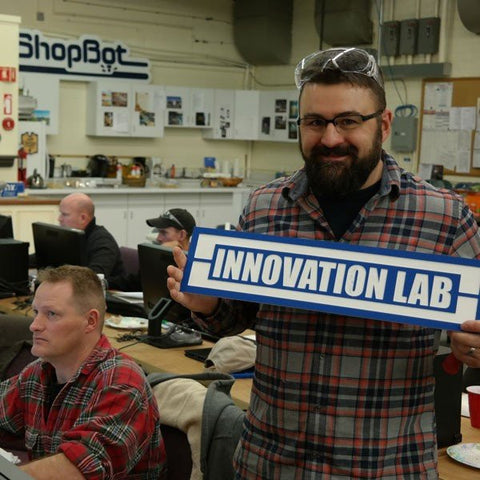 2-Day Basic CNC Training at ShopBot Tools
#
We offer basic training in using CNC technology at our Durham headquarters. Classes are scheduled at least once a month and are limited in size. The group training takes students from an introduction about how ShopBots work, to hands-on design work using ShopBot design software.
Day 1 : Introduction to the ShopBot Control Software and mechanical systems.
Oriented to new ShopBot owners, ShopBotters who need a refresher and to those who want to find out more about the tool before they buy. You'll learn the basics of loading the software, moving the ShopBot, what a cutting file is and how to run one
Day 2: Using design software to create a ShopBot Part File.
This hands-on session will walk you through the process of making a ShopBot cutting file from start to finish. You will learn to:
create a design
generate the toolpaths to efficiently and safely cut out the design
convert your project into a ShopBot cutting file (sbp or Part File) that directs the cutting
preview your part file in the ShopBot Control Software before cutting
cut out the final product
explore ShopBot accessories(e.g. Probe, Indexer, etc.)
Classes begin each day at 9am and go until 5pm. Lunch will be provided each day as well as bagel and coffee each morning at 8:30am.
---
We Also Recommend