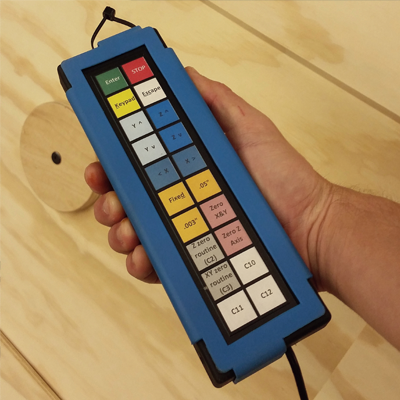 ShopBot Handheld Keypad
#
The ShopBot Handheld Keypad (KRS BumpBar) provides hands-on control while you are by your tool and away from your computer. It is pre-programmed to work with your ShopBot and offers 3 additional buttons that you can customize. Easily re-programmable, USB connected, with a 15' cable,  and a 20-key remote keypad, it offers the ability to run custom cut files at the touch of a button. The ShopBot Handheld Keypad increases efficiency in any production setting. Works with any ShopBot Tools running ShopBot Control Software.
For more details on this accessory, read the ShopBot Handheld Keypad product overview.
For production information or to customize the ShopBot Handheld Keypad, visit KRS Solutions or watch this video.
---
We Also Recommend